4 Amazing Artists Claimable for NFT Culture Token Holders
THE GALLERY BY NFT CULTURE. The Gallery is a collection of unique art pieces created for the benefit of NFT Cult owners. There are 4 main art pieces in the collection, along with a roadmap component that will have future relevance within the NFT Cult ecosystem.
1) Will you be able to claim multiple pieces at once, to save gas? Yes – but only multiples of the same type. If you want to claim different types, you have to make multiple transactions for that. 2) What happens to the pieces that don't get claimed? They will get burned. 3) What is the deadline for claiming stuff? We have not decided yet when "Season 1" will end, but it will end at some point. I assume it will be at least a few months from now and everyone will have ample notice.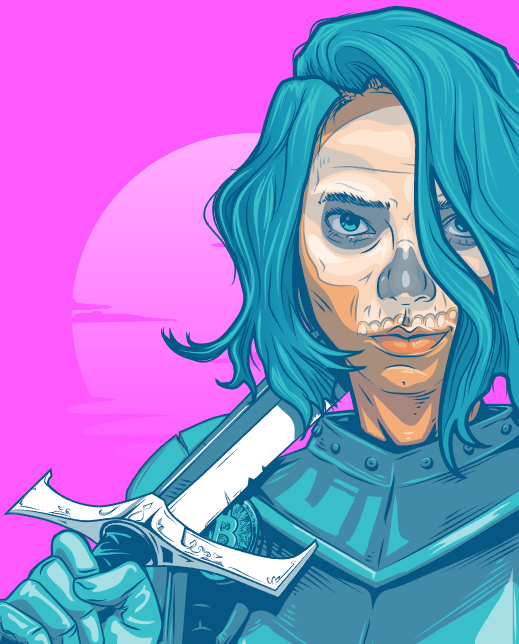 Artist: 4D
Four D is a Texas based artist that leverages illustrator to create visceral pieces of art. His style incorporates intricate detail work and techno-apocalyptic themes. Special focus is always given to character faces. Watch for cohesive imagery that tells a story, and be on the lookout for easter eggs.
Artist: Chissweetart
https://twitter.com/chissweetart
I'm an NFT photo-manipulation artist who works primarily with digital art. I live in the United States with my husband and our two dogs. I have created art all my life. I began finger painting when I was a baby and later discovered digital artwork. My transition to digital art began when my grandfather, a computer engineer, introduced me to computers at the age of six.

Artist: PAVEL SOKOV 
 I was always into art, probably on a genetic level. I don't remember ever liking anything more. However I was not brave enough at the time to pursue art in University. I erroneously assumed it is impossible to make a living doing exactly what I want to do, so I studied business and went on to work in corporate for 2 years. Luckily I realized I could not throw away my life for making someone else's dream come true so I quit and moved to California to learn oil painting. I became a professional artist immediately, with one of my first commissions being a coveted Time Person of the Year illustration of Vladimir Putin. (I just sold the Time cover as an NFT as well).
Artist: Anonymous
"A rendering of David, in a state of decomposition, with exposed heart of fire."


Created anonymously for NFT Culture